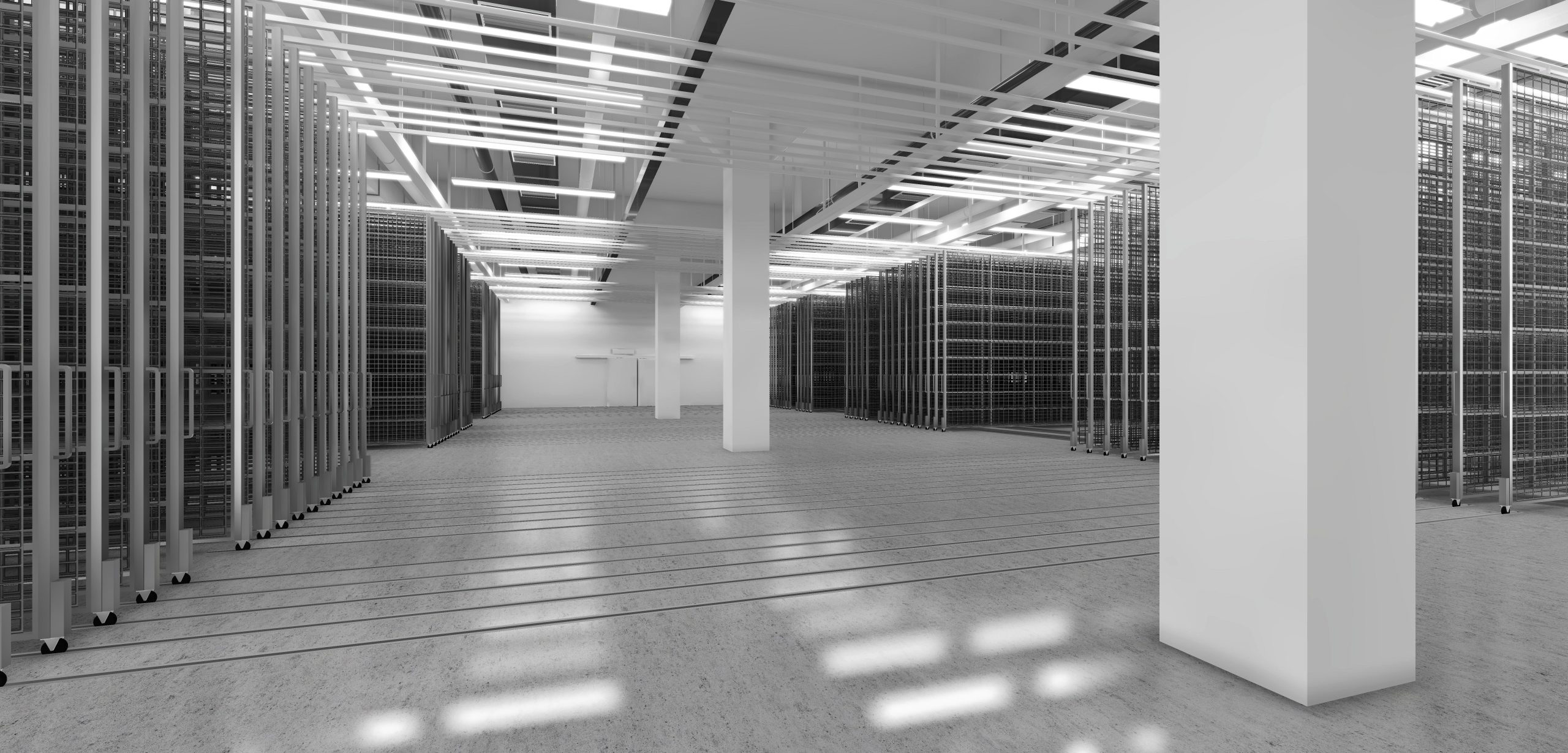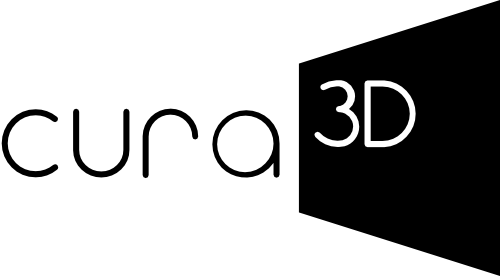 depot pro
Depot planning & archive management
With depot pro, we offer you software tailored to the specific requirements of depot planning and management. depot pro helps you to plan, archive and find archived works.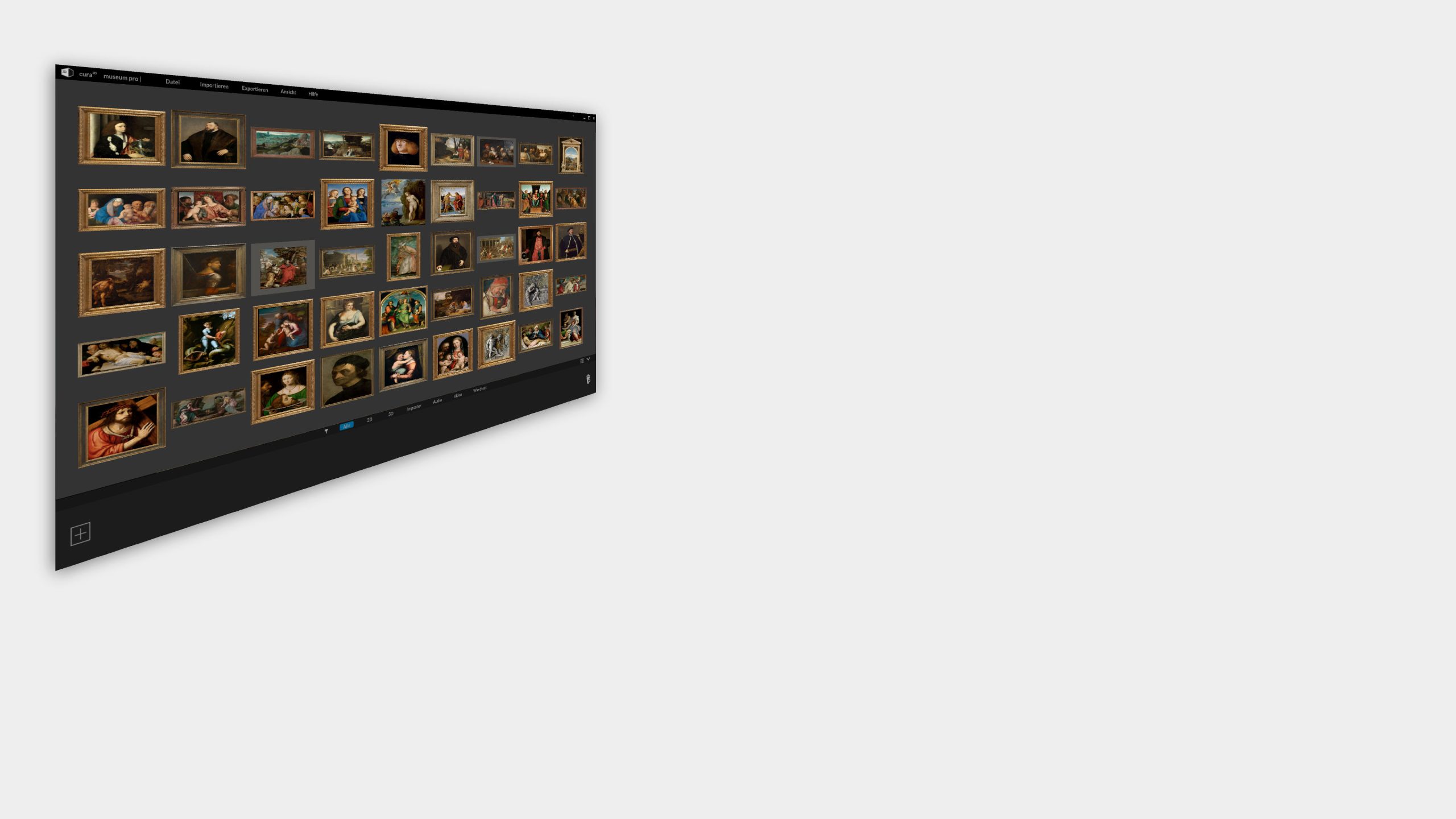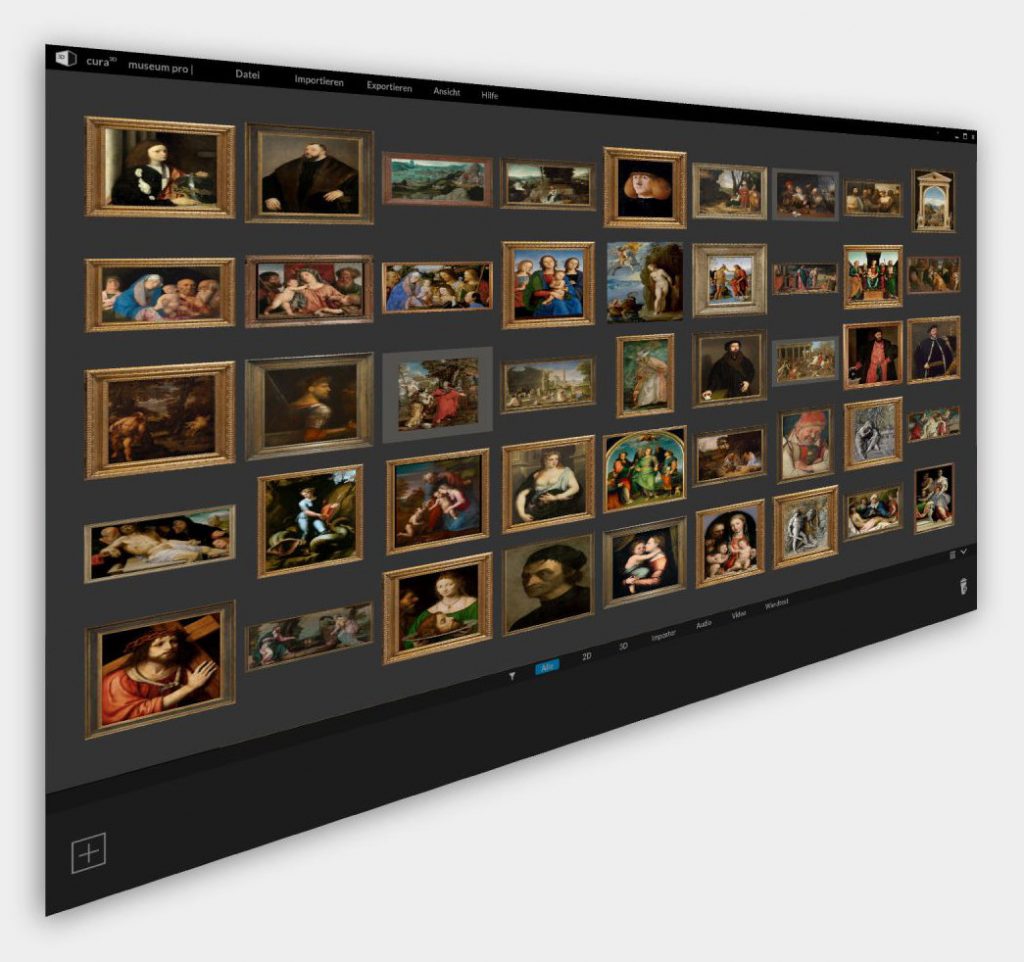 One tool for
many databases
Thanks to the existing connection routine to all major collection management systems (CMS) such as zetcom museumPlus, GallerySystems TMS or adlib museum, data transfer is completed in the shortest possible time.

If the exhibit placement is stored in the database, it can be mirrored directly; otherwise, the exhibits are arranged randomly on the drag grids.

Depending on whether the works in the collection are framed or unframed, these metrics are adopted and visualised, so that frame size can also be considered as a relevant criterion.

The placement information can also be easily imported back into the CMS if required.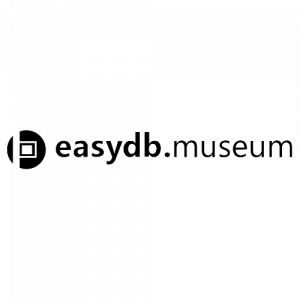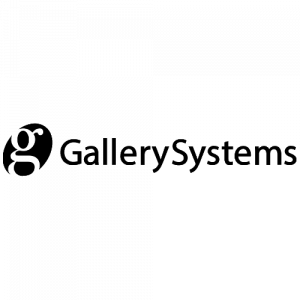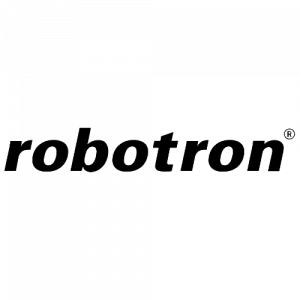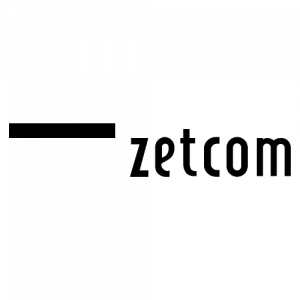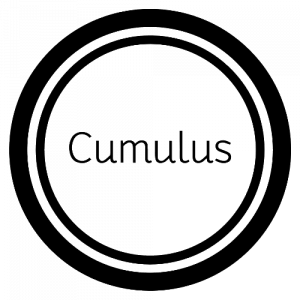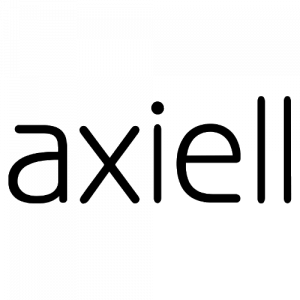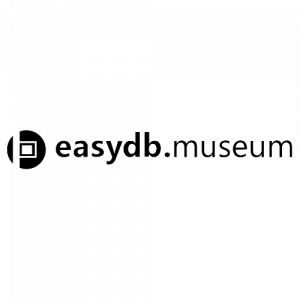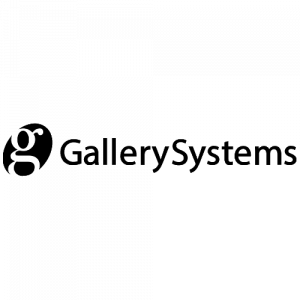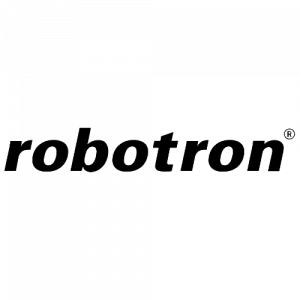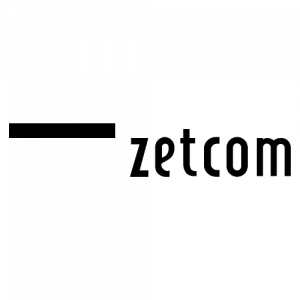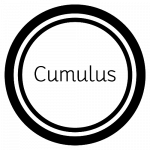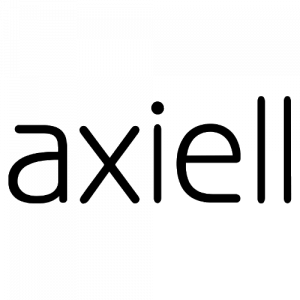 Placement Optimisation
cura3D depot pro offers an algorithmic placement optimisation. After selecting various possible criteria such as publication date, artist, school or weight, the exhibits are placed taking into account the actual hanging possibilities. The algorithm is extremely efficient; an existing depot could be optimised by more than 20% in terms of capacity utilisation. In the best-case scenario, this means that there is no need for additional drawing grids, the purchase and installation costs of which would exceed the financial outlay many times over.
Artwork tracing
The filter routine described above for pre-selecting the exhibits to be placed makes it possible to find the exhibits within seconds – and in their exact spatial position. Up to now, the databases have listed the drawing grid (front and back), but not the exact location of the exhibit we are looking for. Once the real depot situation has been virtually mirrored, an inventory can be carried out in the shortest possible time.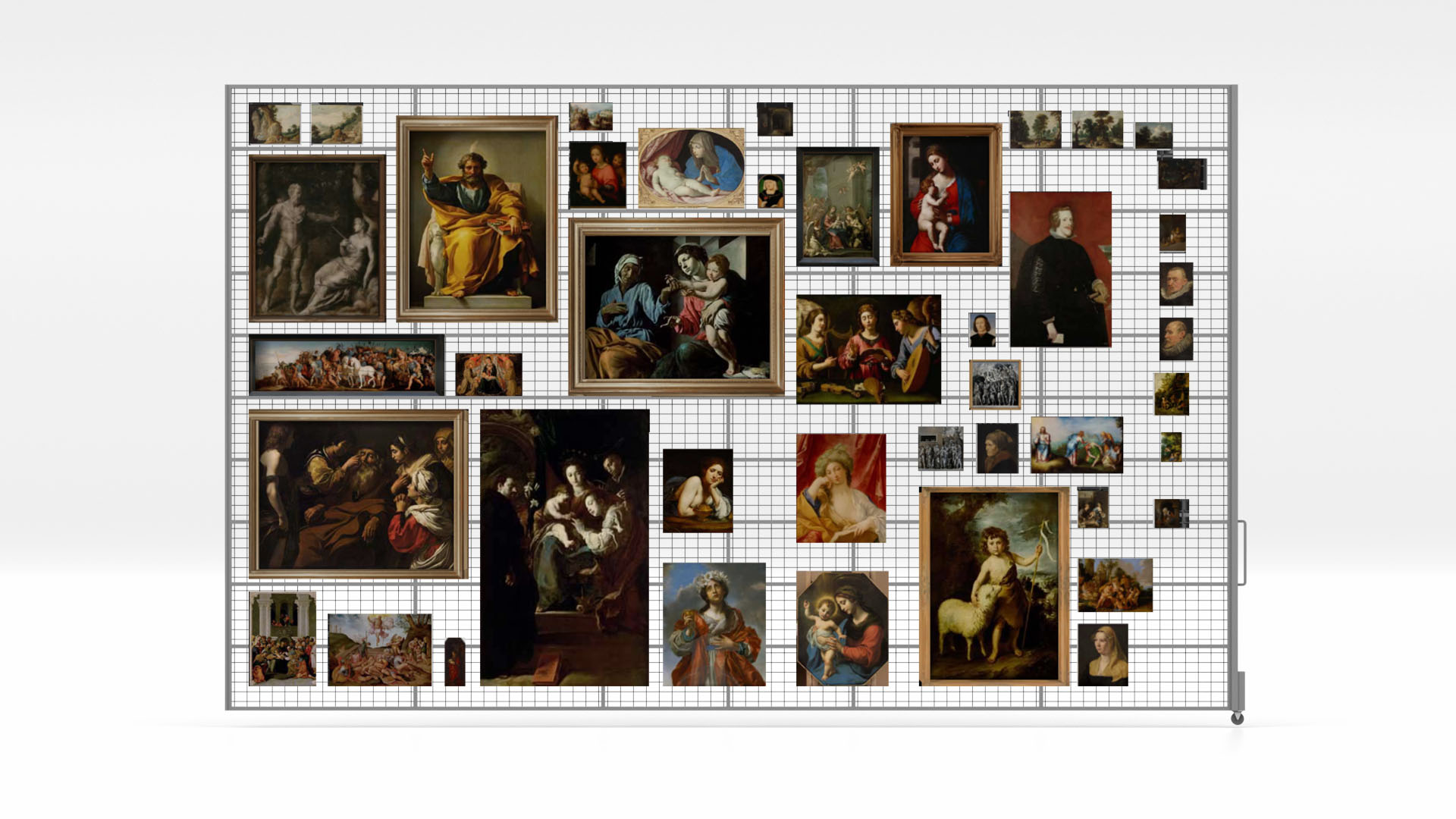 Orthogonal view
The orthogonal (frontal) view of the drawing grids and the ability to "flip" through the drawing grids is a feature developed specifically for depot pro.
If the perspective view is absolutely necessary in order to get an impression of the actual spatial situation, the orthogonal view provides an optimal overview.
Of course, the perspective and floor plan views are still available for discussing depot situations.
PDF export of dimensioned wall developments
Exporting individual drawing grids as PDF files provides an excellent communication basis for rehanging or further depot planning.
The transfer from virtuality back to paper also offers the simplest possibility for discussions and as an "analogue" planning basis for the exchange of information about the archiving positions of individual exhibits or possible changes within the depot.
As an example, the preliminary visualisation before a possible depot optimisation in the simplest conceivable format can be mentioned here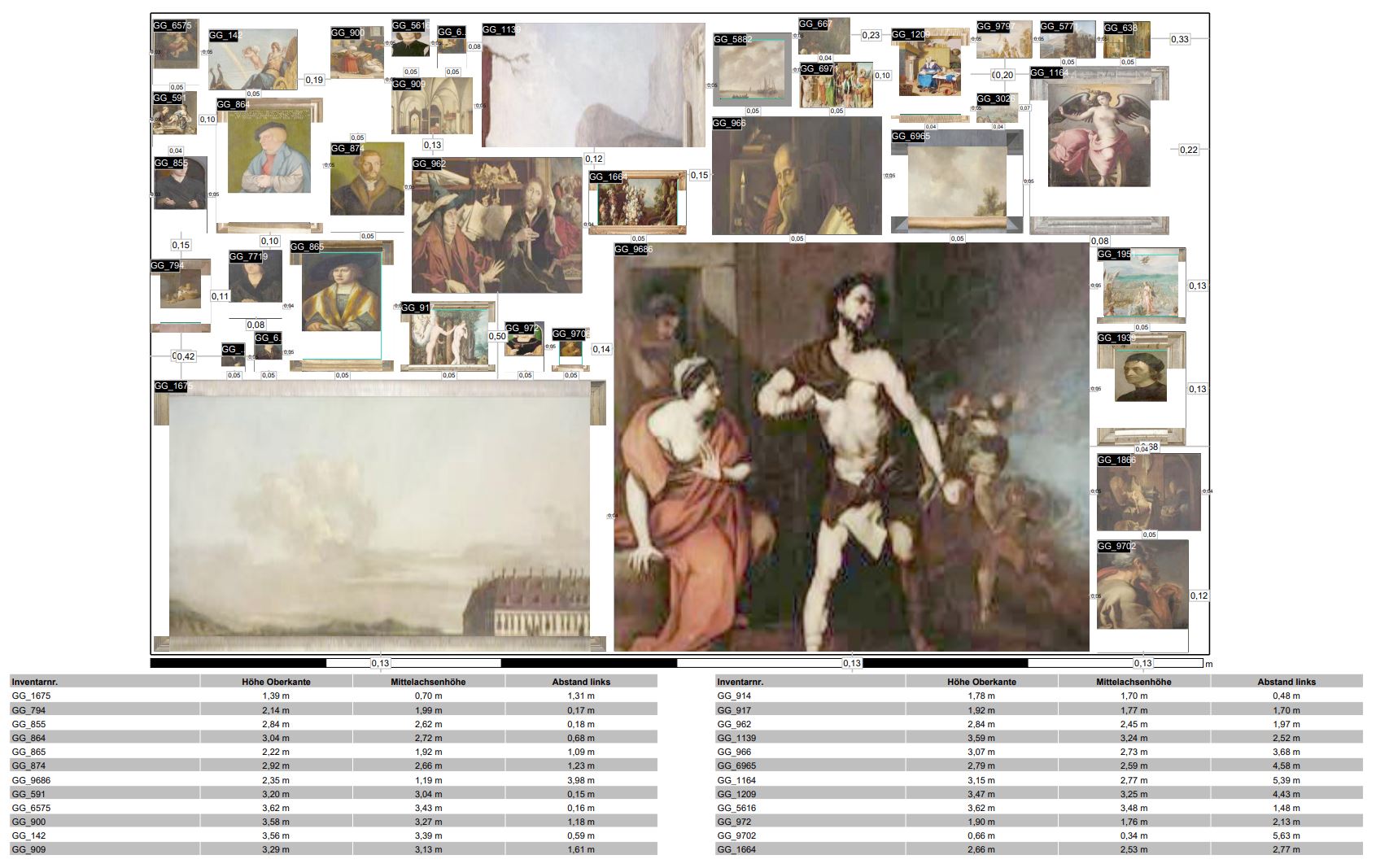 Want to know more?
Book your personal product presentation.
Any questions?
We are here to help.