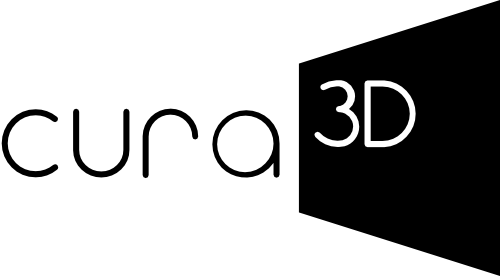 gallery pro.
Curating goes Pro.
With automatically digitised collections, you can easily design your gallery from the comfort of your PC or Mac. Test different placements and work freely according to your ideas. Perfect the cooperation with your team.
Work in a more organised and efficient way.
Full focus on the result — curate like a pro.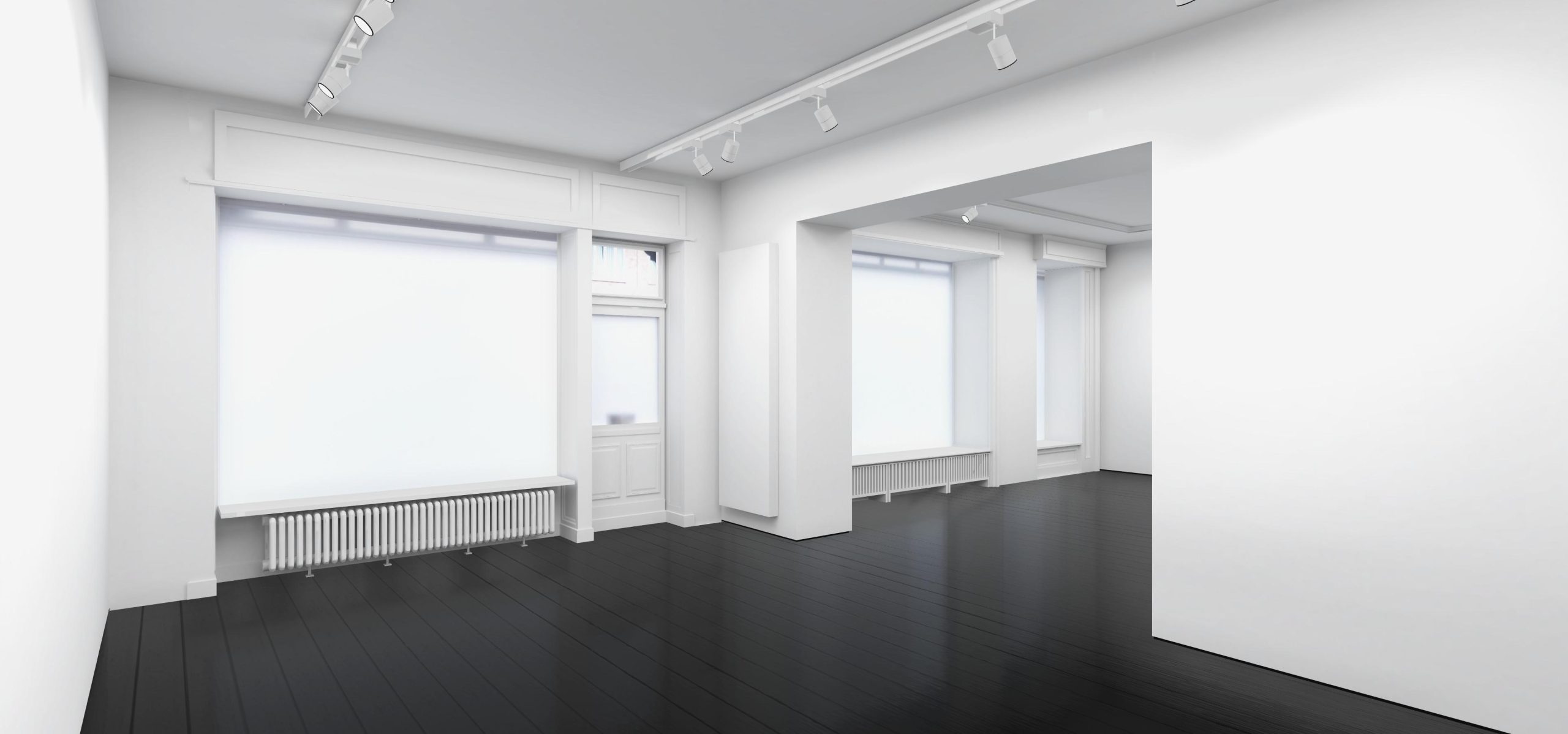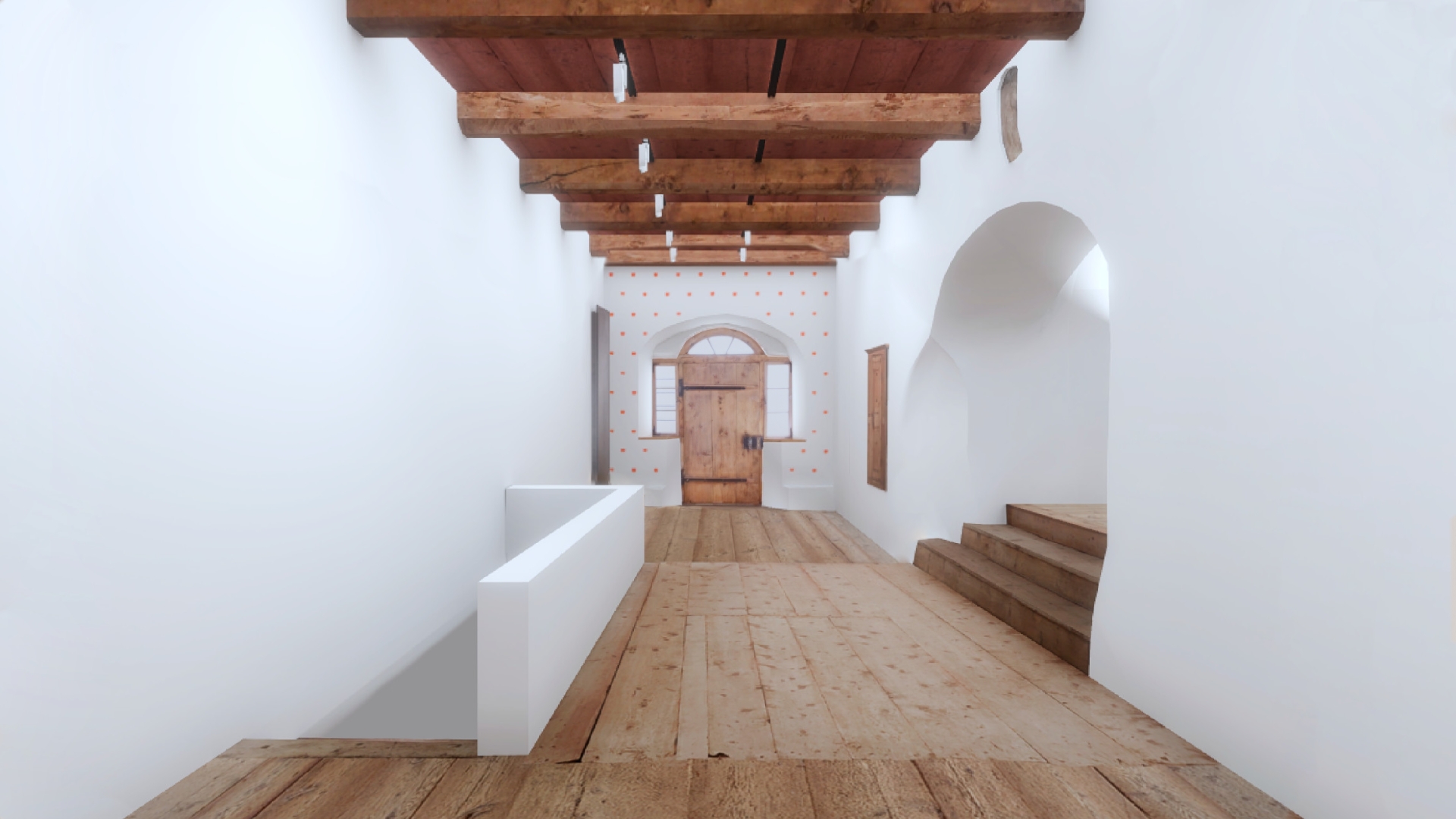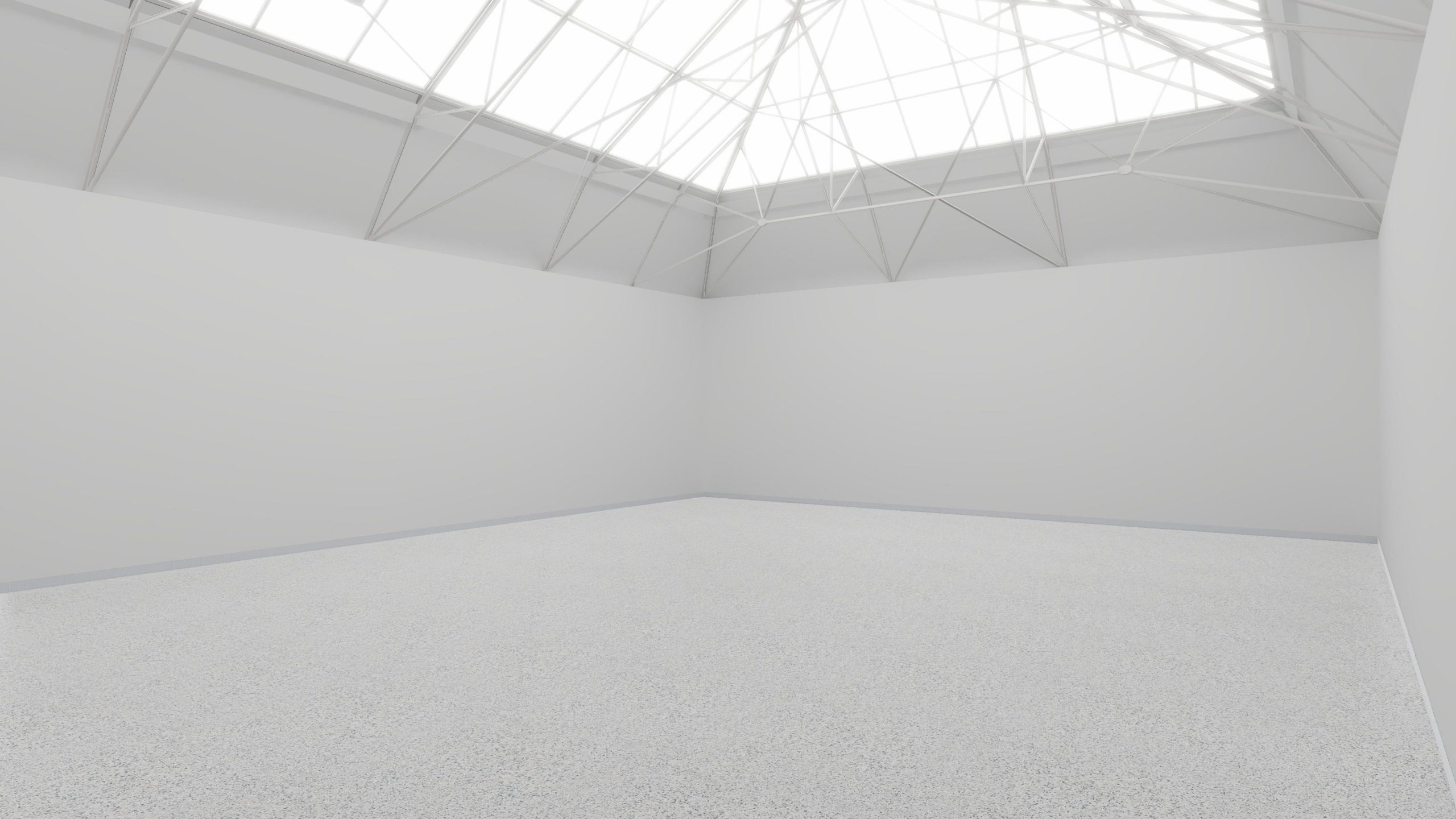 We digitalise your rooms
To help you plan your exhibition digitally, we create a virtual image of your space. The process: Three work steps – one impressive result: your gallery, freely accessible – on PC, Mac or tablet.
Measure with pinpoint accuracy
Photorealistically reproduced
Data integration as a matter of course
Do you already have your exhibits digitised? – Perfect!
gallery pro is compatible with all common collection management systems and intelligently integrates your data sets. Of course gallery pro supports all common 2D and 3D file formats from JPEG and PNG to FBX, DAE and GLTF.
Minimum effort, maximum benefit.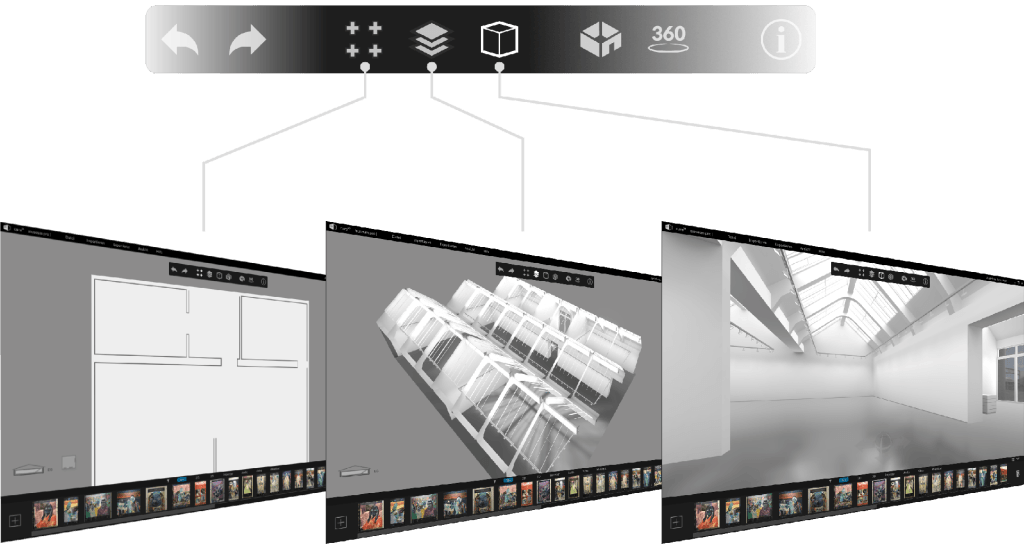 A question of perspective?
Here is the answer
Top view, point-of-view or bird's-eye view – three possible editing views keep you on top of things. Place exhibits with centimetre precision in all modes and move effortlessly around your exhibition spaces. Reliable planning is ultimately a question of perspective.
Free yourself
from the white cell
Thanks to numerous design options with wall colours, you can create the environment in which your exhibits are best shown to advantage. With the selection of exact RGB, RAL or Pantone values, colouring is easier than ever. And with your own graphics as "wallpaper", you create a very special stage for your works.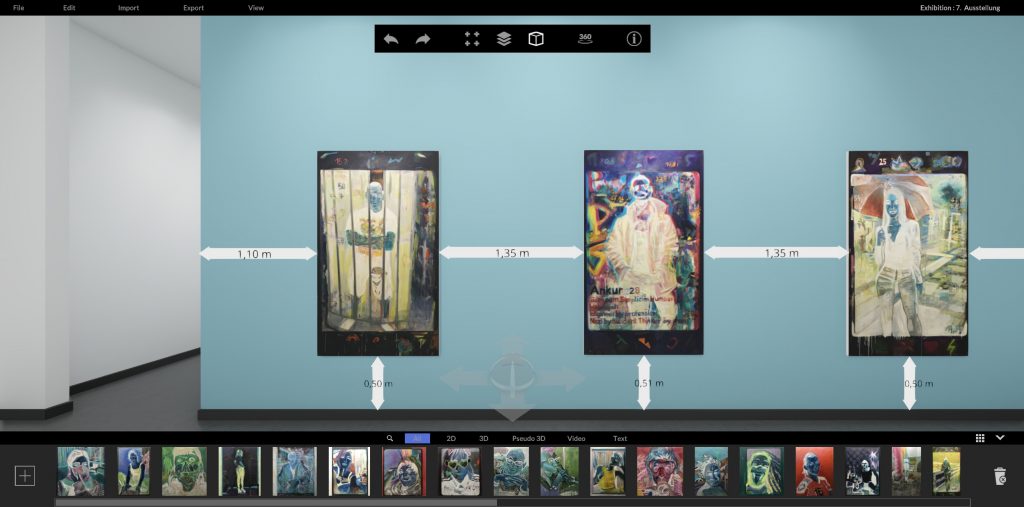 More precise placement,
thanks to dynamic wall dimensioning
Arrangement of exhibits has never been easier, thanks to dynamic wall sizing. Move the artwork as you wish, down to the last centimetre. As you arrange, the dimension display updates in real time. This makes precise work child's play.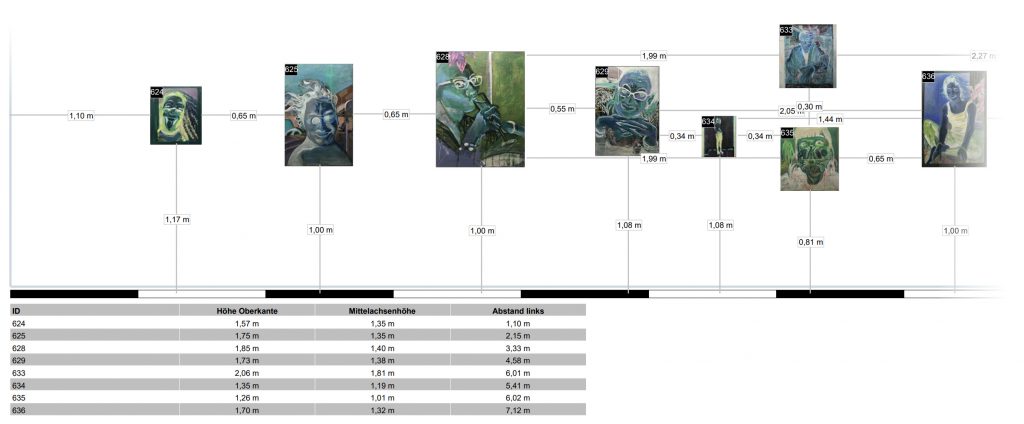 PDF export for species handling. This is how communication works.
Close communication between curators and art handlers is essential for successful exhibitions. With just two clicks, you can export the entire wall development with all the relevant data, including dimensions. Everything that matters – at a glance and in one PDF.
Surprisingly versatile:
the frame and passe-partout manager
Finding the perfect frame has never been easier.
Access an extensive library and browse through all the popular frame and mount shapes. Change the width, height, depth and colour scheme to suit your imagination.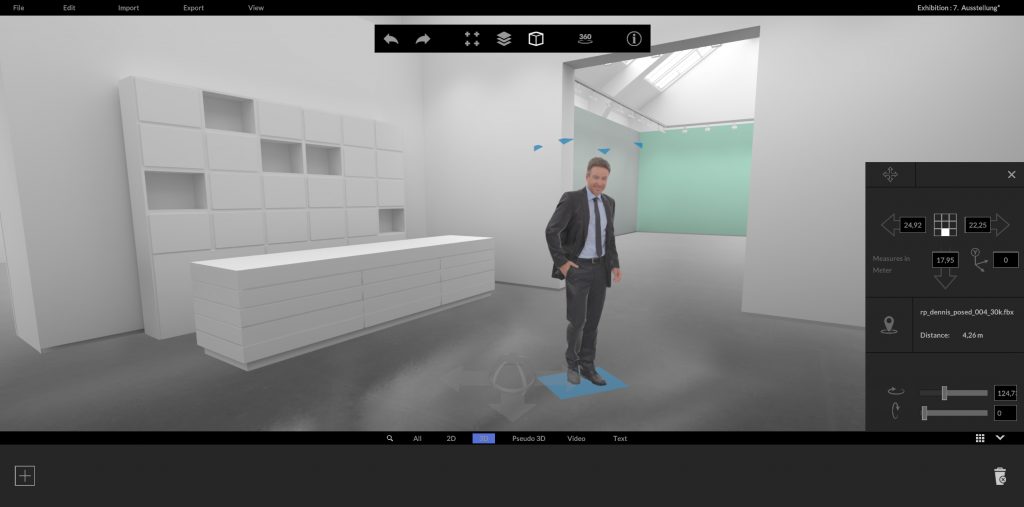 Import of 3D objects:
For more variety
Bring variety to your design by integrating 3D objects. Access extensive libraries for quick and easy use of commonly used assets. With OBJ, FBX, DAE and GLTF, gallery pro supports all common formats.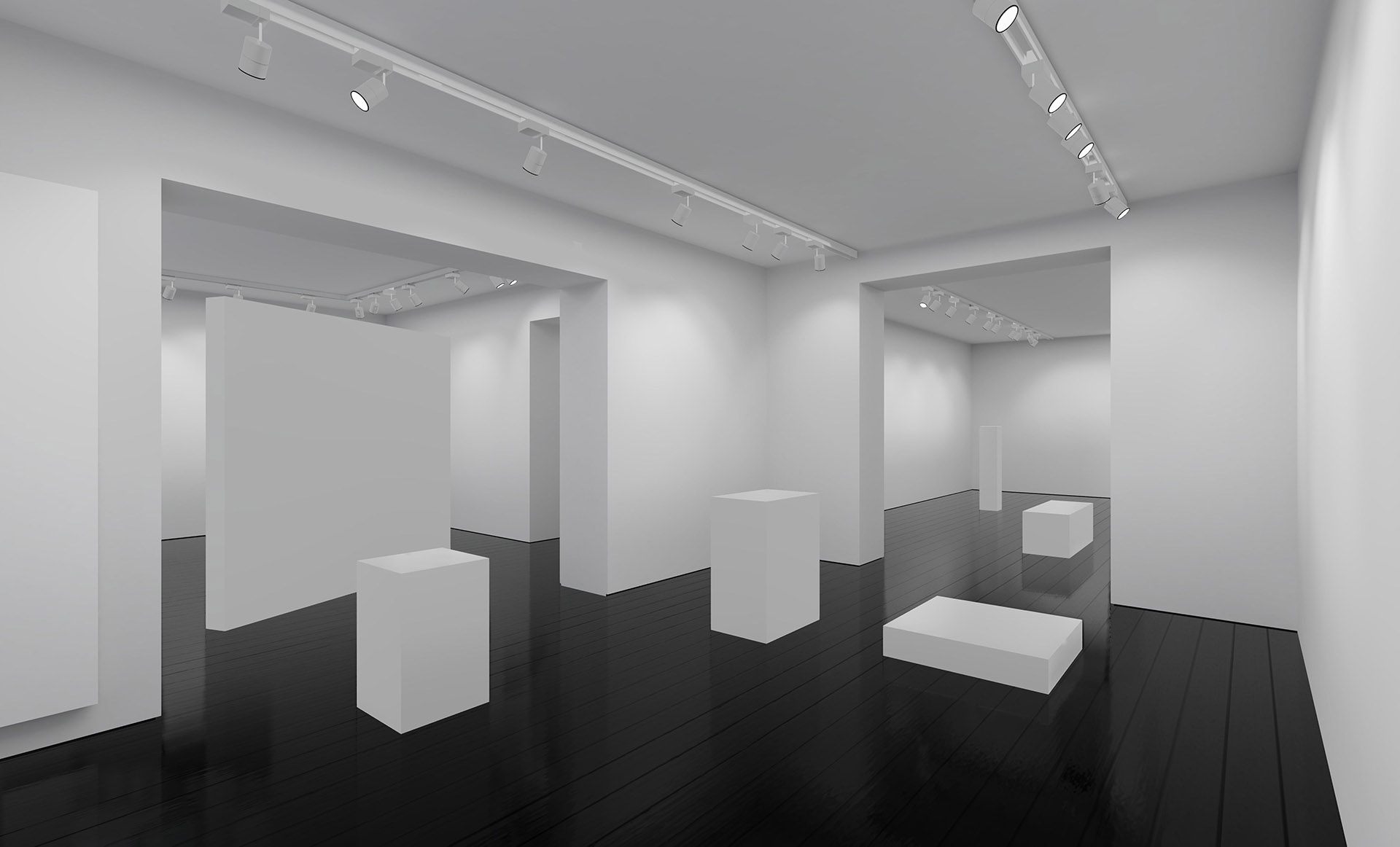 Temporary partition systems, plinths and showcases
Add more displays to your showrooms and place movable partitions. The "Temporary Architecture" module gives you numerous additional design options with 3D objects.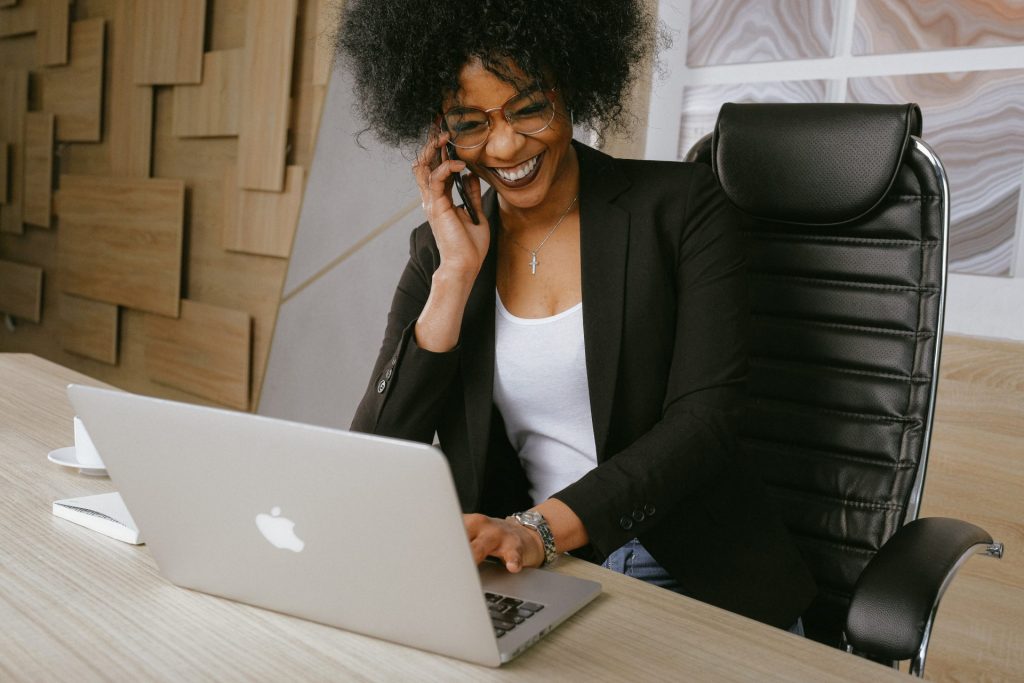 Many competences.
One interface.
The uncomplicated export of your work results makes it easy to implement your ideas. Give your team detailed information in PDF format. From the floor plan of the gallery to the wall dimensions of the exhibits and precise information on the use of frames and passe-partouts, no questions remain unanswered.
This is how efficient planning works.
Want to know more?
Book your personal product presentation.
Any questions?
We are here to help.